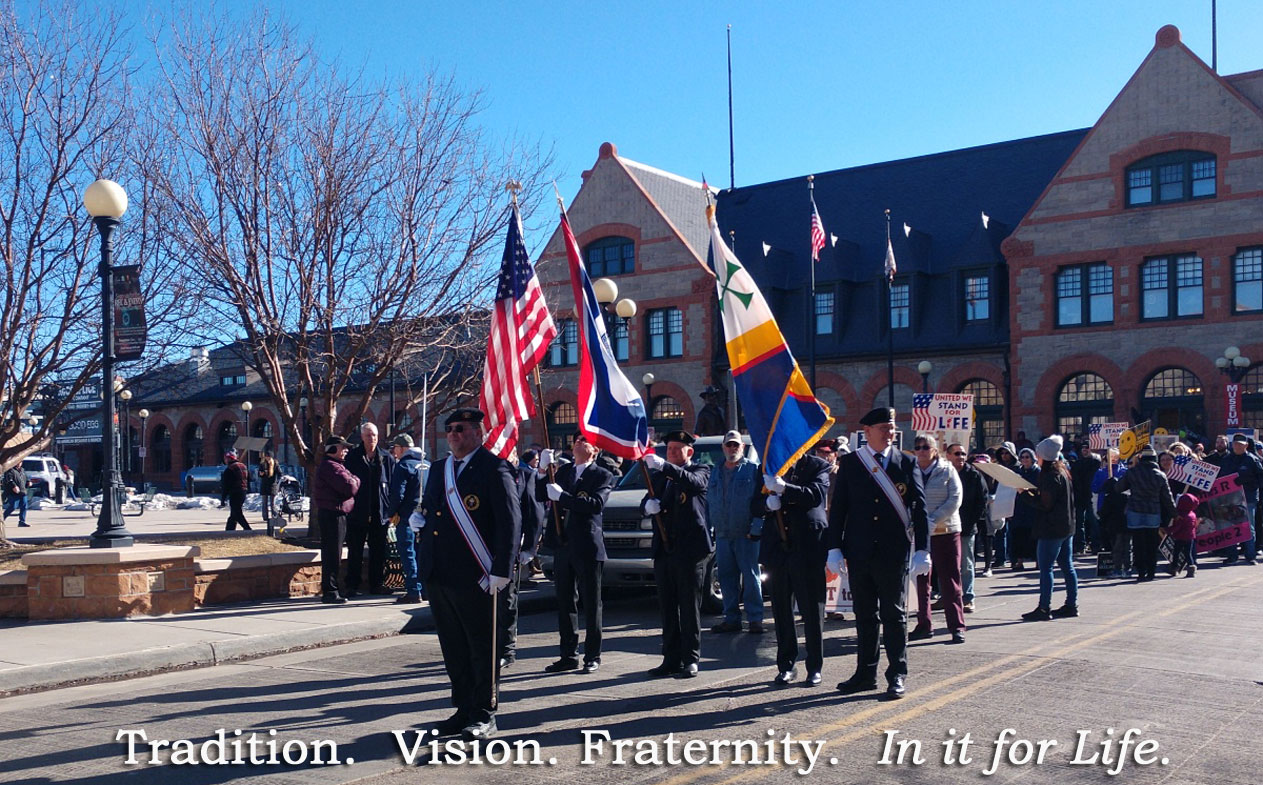 Greetings from State Deputy Bret Ladenberger
Welcome to the Wyoming State Council of the Knights of Columbus Web site. We are a Catholic family, fraternal service organization with 29 local councils and more than 2,600 members spread across the 97,818 square miles of Wyoming. The membership of our councils reflects all of the strengths and diversity of Wyoming. We have members of all ages, occupations, and ethnic backgrounds and each member brings to the organization unique gifts and talents.

Father Michael McGivney founded the Knights of Columbus to help Catholic men remain steadfast in their faith, promote closer ties of fraternity among them, and set up a system that would help fellow members and their families in times of hardship. Today, over 130 years later, the Order is still true to its founding principles of charity, unity, and fraternity.

I encourage you to peruse this Web site and review the many charitable and service programs and activities of the Wyoming State Council. We welcome new members to share in the camaraderie of the Knights while helping us build more dynamic parishes and communities. Vivat Jesus!