Knights of Columbus Insurance
Father Michael J. McGivney understood that the first duty of a Catholic husband and father is to his family – to care for their needs while alive and, to the best of his ability, to provide for their care in the event of his death. He also knew well the tragic needs of Catholic families of the deceased men in his community. Central to Father McGivney's founding vision for the Knights of Columbus was providing for the financial security of Catholic families, particularly the widows and orphans of deceased members.

The first purpose listed in the Order's 1882 charter is "rendering pecuniary aid to its members, their families, and beneficiaries of members and their families." The establishment of a financially sound insurance program for members of the Order was a primary goal. Today, lack of adequate financial resources is still a great threat to family life, and the Knights of Columbus continue to help families secure their financial futures through a top-rated portfolio of life insurance, long term care insurance, disability income protection, and annuity products.

The Knights of Columbus insurance program has earned the highest rating possible, A++, Superior by A.M. Best, earning their highest rating for 41 consecutive years. In 2017, the Knights of Columbus was named one of the World's Most Ethical Companies by the Ethisphere Institute for the fourth year in a row, one of only two companies in the industry worldwide. In addition to this, all investments made by the Knights of Columbus are screened to be in line with Catholic moral teaching. The bottom line is that there is no higher rated insurer in North America than the Knights of Columbus.

Visit the Supreme Web site to learn more about Knights of Columbus insurance products, then call or email either of our field agents to discuss how we can help you secure your family's financial future.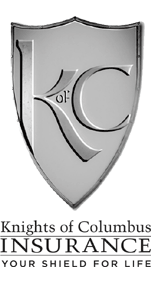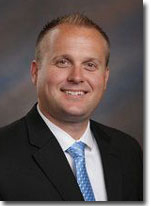 General Agent for Wyoming
Andrew Wheaton (Kathleen)
3333 South Wadsworth Blvd. Ste. D333
Lakewood, CO 80227
303-427-5056
andrew.wheaton@kofc.org
Wheaton Agency
Find us on Facebook